Creating Service Records for DNS2Go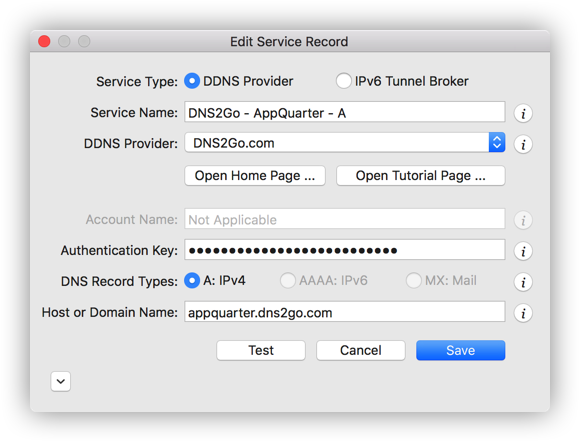 The screen shot above depicts a service record example for DNS2Go. The fields in this dialog are self explanatory — except one.
Authentication Key: The authentication key is comprised of random alpha-numeric characters. It was assigned to you by DNS2Go when you registered your host or domain name. Follow these steps to locate it.

Login at DNS2Go.com using your credentials.
On the left sidebar, under the "Registered Users" heading, select "Account Manager".
Your Autentication Key is listed in the second row of the table.

DNS Record Types: DNS2Go supports dynamic DNS records of type A.