Creating Service Records for DNSExit.com (json)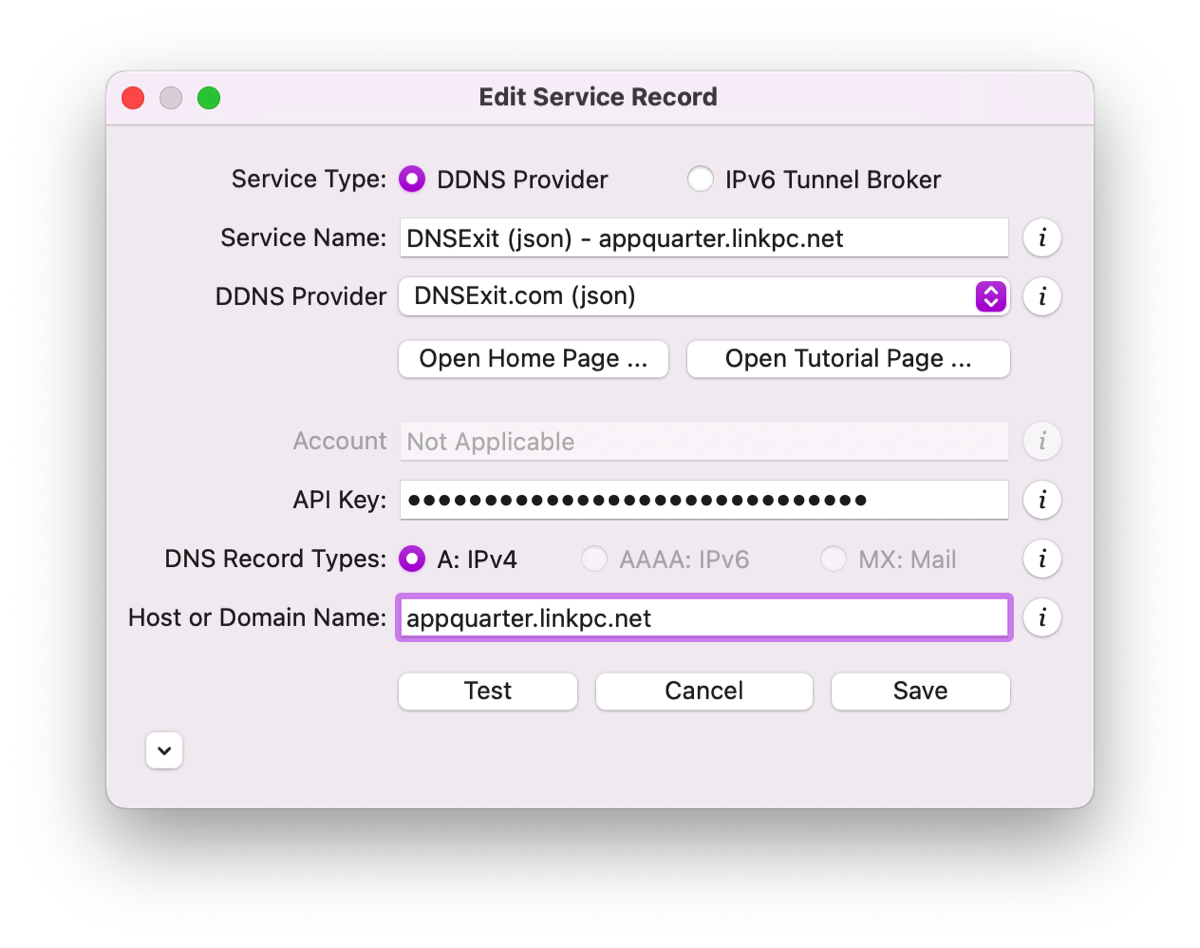 The screen shot above depicts a service record example for "DNSExit.com (json)". This is the most recent and preferred method to update DNSExit dynamic DNS records. If you have created "DNSExit.com" service records in the past, we recommend that you migrate your records to this service. Most of the fields in this dialog are self explanatory, but some fields require brief explanations.
API Key: The DNS API Key is a long string created for you by DNSExit. Follow these steps to locate or create your API Key

Login at DNSExit.com using your credentials.
At the left side bar, select "Settings".
Under "Account Settings", select "DNS API Key".
If you already created a DNS API Key, it will be displayed on this page, Otherwise, you can craete your DNS API Key on this page.

DNS Record Types: DNSExit supports dynamic DNS records of type A.
Host or Domain name: Either a domain name you registered with DNSExit, or a host name you created at DNSExit.