Creating Service Records for duiaDNS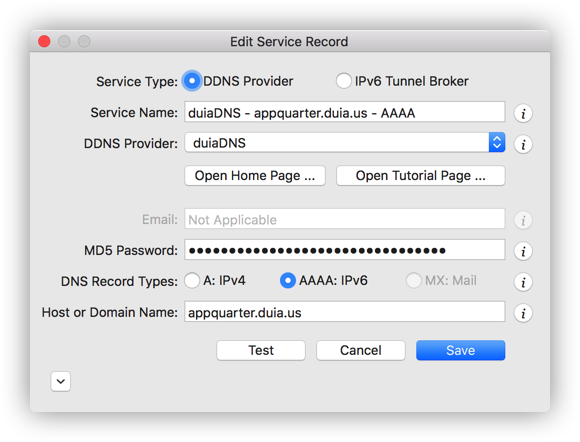 The screen shot above depicts a service record example for duiaDNS. Most of the fields in this dialog are self explanatory, but some fields require brief explanations.
MD5 Password: MD5 Password is a long string comprised of letters and numbers, assigned to you when you registered with the site. To locate the MD5 password you need follow these steps:

Login at duiaDNS.net using your credentials.
On the top menu bar, select "MY ACCOUNT".
On the left sidebar, select "SETTINGS", and then "Account Info".
Contents of the "MD5 pass" line is your MD5 password.

DNS Record Types: duiaDNS supports dynamic DNS records of types A and AAAA.