Creating Service Records for EasyDNS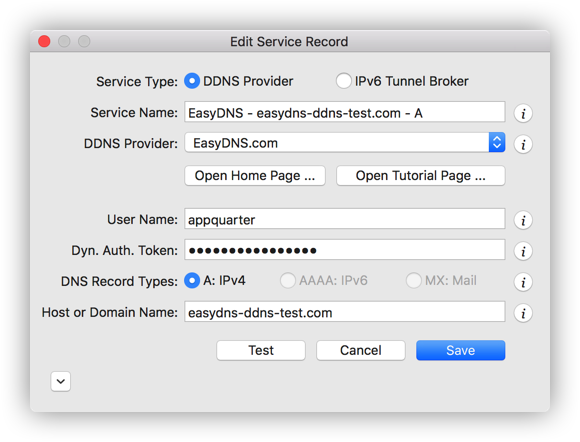 The screen shot above depicts a service record example for EasyDNS. Most of the fields in this dialog are self explanatory, but some fields require brief explanations.
Dynamic Authentication Token: This field is a long string comprised of letters and numbers. A different one is assigned to you when you register each of your domains. Follow these steps to locate the token:

Login at EasyDNS.com using your account credentials.
In the "all domains..." group, identify the domain of interest, and select the "dns" link.
In the "dynamic records" group heading select the "edit settings" icon.
In the "dynamic authentication" group, select the "view" link to display the token value.

DNS Record Types: EasyDNS supports dynamic DNS records of types A and AAAA.