Creating Service Records for OVH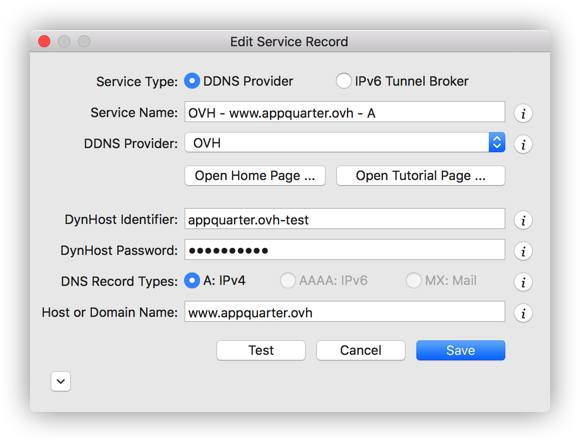 The screen shot above depicts a service record example for OVH. Most of the fields in this dialog are self explanatory, but some fields require brief explanations.
DynHost Identifier and Password: Identifier and password you specify for each of your DNS zones.

Login to your control panel OVH.com using your account credentials.
At the left sidebar, expand the Domains, and then select the domain of interest
At the top, select the DynHost tab, locate the "Manage Access" icon to the right of the DynHost table
Locate your domain of interest in the table, and find your DynHost identifier in the ID Column. then select the edit icon (pencil) and enter a new DynDNS password.

DNS Record Types: OVH supports dynamic DNS record of type A.